Saturn in 8th House synastry relationships are formed between people with a high degree of responsibility and scrupulousness in financial matters. Partners are actively involved in social structures, whose activities are in one way or another related to financial issues.
The "Saturnian" personality skillfully and effectively organizes the activities of the partners by putting forward only the most thoughtful and promising projects. The personality of the Eighth House helps the "Saturnian" one move up the career ladder, contributing to its most effective self-expression and social recognition. Such an alliance successfully solves any financial issues at any business level.
In marital relationships between Saturn in Eighth House synastry partners, the first place is often not high feelings, but the mercantile and financial interests of the parties. When the synastry is negatively aspected, the relationship deteriorates quickly, leading to waste, loss and even misfortune, divorce, and litigation that only successful mediators can help. The materialistic-mercantile worldviews of the parties, especially the "Saturnian" one, can lead to all sorts of sad consequences in case of trial, including life-threatening ones.
All 8th House synastry aspects
from F. Sakoyan, L. Ecker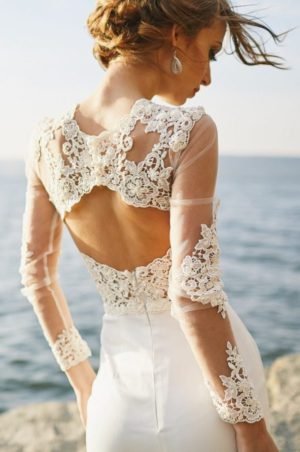 Saturn in 8th House Synastry Explained
Saturn in 8th House synastry gives a rather tense connotation to the relationship, which is far from obvious: here, the effects often do not correspond to the actions that cause them. Your critical conditions will not pass unnoticed by your partner: he or she will feel how much you need their wisdom and guidance, and, probably, will not miss the opportunity to make you happy. However, these efforts can be successful only if this synastry partner works on improving their Saturn in particular and your relationship as a whole; otherwise, you risk experiencing sharply negative reaction because, even when they are well intended, the partner's wisdom, sobriety, and caution will cause you pain.
The reasons for this acute reaction run deep, rooted in your fear and self-doubt — at least to the extent to which you can cope with the troubles in your life. It is clear that the awkward admonitions of your Saturn in Eighth House synastry partner only exacerbate this fear and uncertainty, giving you no real support. It is very likely that you will try to put all the blame on your partner, for example, telling him or her in case of failure: "This is what your teachings and wise advice have brought me to!" — but this will not contribute to your self-confidence, and will hardly improve the relationship. Here, you both need to (1) understand that the other partner reacts painfully, and (2) acquire the habit of sparing each other from unnecessary pressure — then the Saturn in 8th House synastry can develop into a deep and mutually enriching relationship.
from A. Podvodny